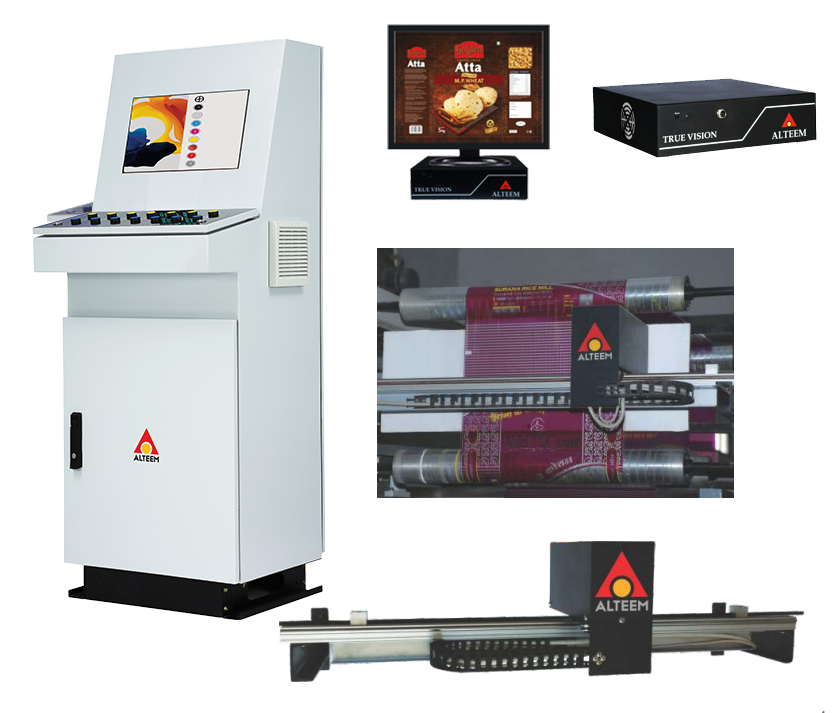 SYSTEM OVERVIEW
Monitor( 24″ LCD)
Color LED Monitor 24″VGA, resolution 1080 X 1920 pixels supports, supply 230V AC 50/60Hz.
CPU Unit – Image Processing
This unit comprises of embedded board. Hard disc, RAM and special logic controller card for flash control and system control functions. This CPU Unit is connected to the key board, camera unit, proximity sensor, stepper motor through connectors.
Camera Unit
Camera Unit consists of high quality CCD Color camera with superior sensitivity and excellent image quality with an in¬built 3 Motorized macro zoom lens with 12 X zoom range.
Field views are of 200 X 145 mm. One flashing unit with high intensity xenon tubes integrated with the camera. Necessary cables and connectors are attached with Camera Unit.
Traverse System
Traverse system consists of aluminum profile rail (size depending on machine width in mm) with clamp support and timing belt.
Camera unit is mounted onto this system, on which the timing pulley of camera unit is connected to timing belt for step motion. Camera traverse speed is maximum 30mm/sec.

Proximity Switch
This proximity counts gear teeth which is mounted near the gear of cylinder shaft with 10 meter cables and socket.
Split Screen
Display screen splits vertically for comparison of live image with master image. The reference image can be stored in memory.
Automatic Scan
Across the X axis four different picture position stored, facilitates to inspect the entire web.
Twelve Scan position
Twelve different pictures position stored on X-axis can be recalled at any time with reference to the same axis position.
Features
High quality CCD color camera
12x optical zoom
3 motors zoom lens
Split screen
Auto-Manual Focus
Automatic scan
12 scan position
Motorized traverse for camera